Batesville is a town known for its festivals and traditions. There's Raspberry Fest, Apple Fest, the Fireman's Fest, Batesville Bash, The Music and Arts Fest, Halloween-- which is a party in and of itself, The Christmas Tree Lighting, and of course, we can't forget Freudenfest... which is actually put on by our little neighbor Oldenburg, but we're basically like close cousins, soooooooo.
There are other smaller events around town that I'm forgetting... random concerts in the summer and all that. But one of the most anticipated events is in honor of everyone's favorite holiday........Presidents' Day.....?
Y'see, every year around mid-January Batesville begins to look like a level out of Super Mario Bros. 2.
What did collecting all those cherries do, anyway? I don't remember.
Whenever these pop up it means that it's almost Thing-a-Ling time. Cherry Thing-a-Lings, that is. Our local bakery, Schmidt's, which has been around since 1963, started making Thing-a-Lings in 1970. What started out as maybe a few dozen orders over a weekend exploded. Last year they sold over 6,700 dozen. DOZEN. That's over 80,000 individual donuts.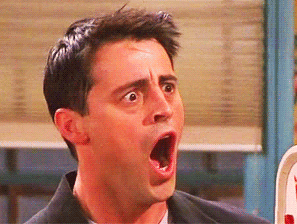 So what the hell is this amazingly popular, weirdly named, pastry? Well, it's this:
No, they're not pretty, but they've got great personalities.
An ugly looking, pink glazed, cherry fritter that tastes like unicorns and angels crying tears of joy onto your poor, jaded tongue.
Seriously, it's a huge deal around here. The news crews show up, lines are out the door and Clem and his family and friends are running all all cylinders for the 4 days they offer the treats.
Like I said, they're pretty popular. But the best part is that they're all hand made, and the whole Schmidt family is there elbow-deep in the madness. It's a legit home grown, one of a kind family made treat.
So if you're in or near Batesville this weekend, swing by Schmidt's, grab a thing-a-ling and get........ Schmidt-faced.