So, what's the deal? Why now? After so many failed attempts at my book, why is this time different?
I think it's different because I'm at a place in my life where it just works. I'm comfortable at my day job-- I daresay I even like it. I'm comfortable in my role as a mom and wife. I'm just comfortable. ... a little too comfortable.
Actually I think it was a midlife crisis. See, as comfortable as I was, I had basically been reduced (in my head at least) to a wife, mother, and data monkey. It was depressing. Luckily, my husband spotted my predicament and reminded me that I'm a goddamned adult, I only get one go at life, and I might as well have at it.
So I did.
I wrote for me. I didn't worry about technical stuff or anything, I just wrote the story. Then I got a reader. I friend of mine that I had met through my naginata class offered to read what I had and, whaddaya know, she loved it. She and my husband basically became my cheering section.
So for the last year my life has mostly been work, momming, and writing. Sometimes work and writing at the same time. (I should probably put my employer in the acknowledgments, considering I wrote about 75% of this thing on their time.)
One year later, and here I am. Prepping for self publishing.
Why self publishing?
Mostly it's about what I feel comfortable with. I have a friend/former co worker who is a published author, Gabriel Byers, who has done both traditional publishing and self publishing, and has opted to go with self pub. He shared his experiences with both and the self publishing road seemed more suited to my tastes. I basically do everything myself-- get an editor, find a cover artist, and everything on my own and pay for them on my own, but in the end I get 100% say in what happens and a larger part of the book sales. So for a control freak such as myself that's good. But for a full time worker, wife, mom, naginata student, etc... it means less sleep.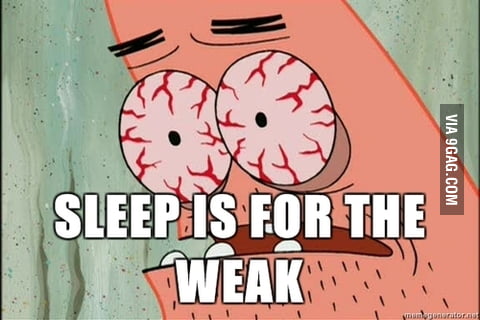 So far it hasn't been too hard. It's a little overwhelming but I found some really helpful blogs and websites (which I'll share another time) and it makes the whole process a little easier to swallow. Also, whiskey helps.
Currently I have the book out to beta readers for story editing and technical editing. Once that's said and done, I'll be in touch with a cover artist. Once that's in order all that will be left to do is format it and upload it to Amazon. (lol it's cute that I think it's going to go so smoothly.)
But, yeah. That's the battle plan.
Waaaaaaaait a minute, what's this book about?
Ah, yeah, that's probably important, so, here you go. The ten-cent tour of
Run
.
Living on a military base is the worst. At least that's what 13-year-old Paige Bryan believes. After her parents accept a job researching the emerging sentience in the country's robotic population, Paige learns that life at Fort Thomas may be more interesting than she thinks. Especially after she befriends Alpha, the base's synthetic Director of Operations, and Monarch, a no-nonsense cat-lady.
But when soldiers start to malfunction, and a strange little girl arrives, Paige soon finds herself swept up in a mystery that, left unsolved, may mean the end of the already fragile peace between humans and synthetics.
Go check out Gabe and his work at his page.
He's been a world of help in pointing me in the right direction through all this.